My years managing oil and gas industry projects in Nigeria and Benin taught me two things above all. First, leadership and people skills matter just as much as, if not more than, technical skills. And second, there's a major skills gap—which stems from a training gap.
I've noticed that most project managers in West Africa are selected based on their technical skills. But a project manager must have excellent leadership skills to be successful. These include communication, delegation, negotiation and the ability to motivate teams. But in my experience, most project managers fall short in these areas.
If organizations prioritized leadership skills above technical skills when selecting project managers—which they should—I believe we'd see skill sets evolve more quickly. Technical personnel such as engineers would be more motivated to obtain further training before making a career transition. I started off as an engineer, for example, but grew into my new role by earning a Project Management Professional (PMP)® certification and an MBA degree; they advanced my leadership and people skills. Of course, furthering your professional education takes time and money. I've had to self-sponsor most of the project management training I've received; this is common among my colleagues.
What should be done to fill the training gap? For starters, more project management courses are needed at tertiary institutions in African oil-producing countries—a list that is growing to include new entrants such as Mozambique, Ghana and Kenya.
But multinational oil and gas organizations could address the problem themselves by directly supporting the training of project managers at the local service providers (such as my own organization) they hire in the region. Corporations with offices in Africa have training centers in places such as the U.S., Europe and Canada. Why not establish these centers in Africa and make them available and affordable for African personnel? At the very least, cheap online training options need to become widely available to aspiring project managers.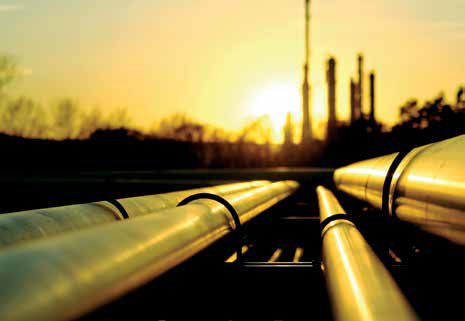 Brain drain continues to hold back the growth of project management capacity.
The deeper challenge facing organizations, though, is how to retain project talent. Brain drain continues to hold back the growth of project management capacity. When expertise heads abroad to greener pastures, the effect is twofold: There's an immediate loss of skill, but the next generation of project managers also becomes harder to train. Plugging the brain drain will require long-term economic development in oil-producing nations to boost quality of life. But indigenous oil and gas companies can play a role, too. Offering pay and benefits more competitive with countries in other parts of the world is a good place to start. PM
| | |
| --- | --- |
| | Olusola Olubadejo, PMP, is a strategic planning manager at Cakasa in Lagos, Nigeria. |