Nobody's perfect.
Even the most seasoned and self-assured project manager was once a mistake-prone rookie. That's a reality today's new project professionals must embrace—whether they are new to the workforce or changing careers. With Gen Z expected to account for nearly one-quarter of the labor market by 2020, less-experienced project professionals are being hired by talent-strapped organizations. Although there's pressure for newbies to ramp up their skills and experience quickly, they also must appreciate that learning from early gaffes can provide valuable career lessons learned.
"New project managers don't make mistakes with ill intent; we all do our best with the information and experience we have at the time," says Kathryn Rutkowski, PMP, senior program manager, Atlassian, Sydney, Australia. A willingness to absorb insights and fix flaws can mean the difference between a so-so skill set and one that's constantly growing.
Want to get off to a good start professionally? Learn from the missteps of others.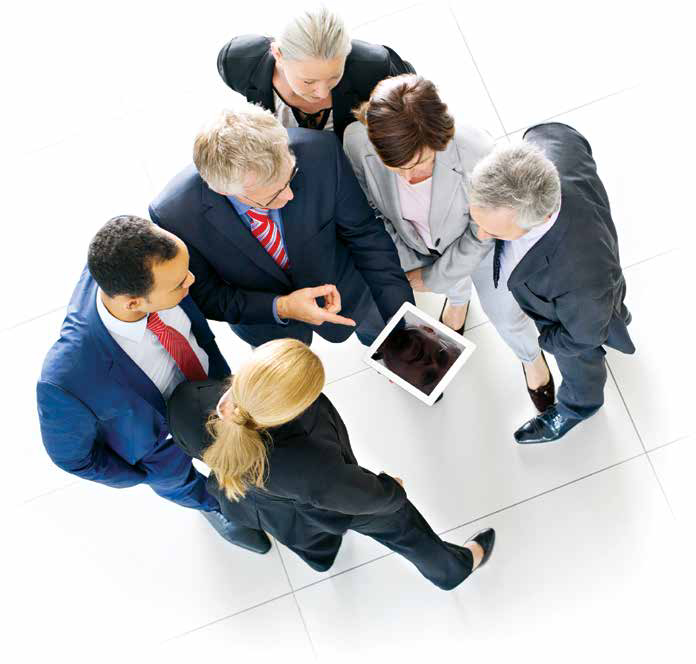 Don't Hurry the Project Start
The Gaffe: Rushing to the Finish Line
Yes, it's exciting to get going on a project—but don't rush through the requirements stage or undermine the kickoff meeting, says Darpana Vallabh, PMP, program manager, support project management office, First National Bank, Johannesburg, South Africa. She recalls an early project she managed in which the project team understood the requirements slightly differently from what the project owner had in mind. The discrepancy wasn't caught until the project's testing phase. Although the necessary changes didn't wreak havoc with scope, the project team had to work overtime to meet the original deadline.
"Any confusion or misinterpretation has to be cleared up as early as possible—even if it means spending more time on the project charter or handling requirements management than you might think necessary," Ms. Vallabh says. If the team had caught the misstep any later, she says, it would have significantly impacted the budget.

The Lesson: Plan Proactively
Now, Ms. Vallabh builds ample time into the schedule to meet with the project sponsor and any executive stakeholders or project owners. Doing this helps guarantee everyone is on the same page before the project starts. "I want to ensure that their thoughts are aligned," she says. Any discrepancy between the sponsor or owner and the project charter triggers a follow-up discussion to clear the confusion.
Think Beyond Your Borders
The Gaffe: Mistiming Expectations
In her first multicountry project, Veronica Lum Kok Yin, PMP, used email to organize a phone conference among several team members. The problem: She neglected to state her country's time zone. That team included members in Thailand and Korea, which are an hour behind and ahead of her time zone, respectively. "I slated the call for 5 p.m. my time, but team members were dialing in at 5 p.m. their time," says Ms. Lum, who now works as director of project management, Iqvia, Singapore. As a result, the meeting had to be organized again for another day.
The Lesson: Get in the Zone
Ms. Lum's early mistake taught her to be rigorous about scheduling meetings across multiple time zones. She now regularly manages international virtual project teams and uses an email tool that automatically converts the hours for each team member. That early slip-up also taught her to proactively spot other cultural issues that can stem from not being co-located. She tracks the holidays in all team members' countries and she performs a holiday or vacation poll during each weekly meeting to see who might be out of the office. She also reminds team members to always click "accept" on email invitations to online meetings and double-checks that all key stakeholders plan to attend meetings before they occur. "If key people aren't present, the meeting will have to be organized again," she says.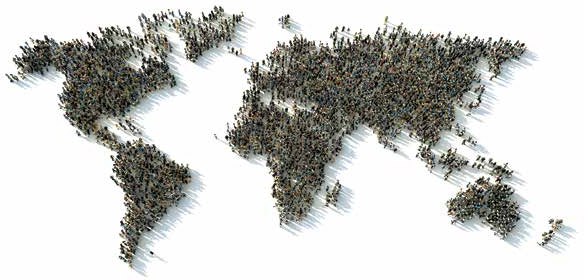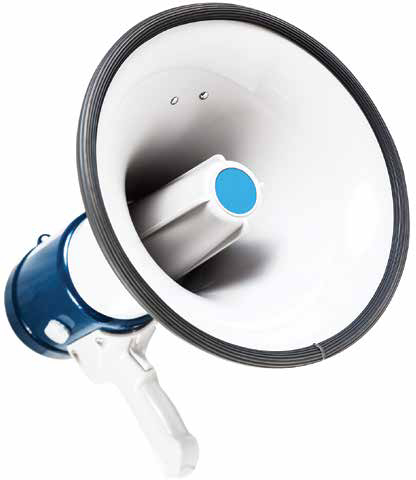 Speak Up
The Gaffe: Being the Silent Type
It might be tempting to communicate only the successes of a project and stay tight-lipped about complications or mishaps. But that approach is a surefire way to jeopardize the project's success, says Alexis Pilotelle, PMP, project manager, Cavotec, Christ-church, New Zealand. Mr. Pilotelle's first project was the rebuild of a test plant in the mining industry, and he felt his lack of experience in communication as acutely as he did his technical deficits.
"I had little knowledge about project management and tried my best to manage several teams and the associated activities on a very tight schedule," he says. To make a difficult situation worse, he couldn't figure out how much or how often to communicate with stakeholders, and it felt uncomfortable to broadcast every stumble or slip-up. "It felt like I was either providing too much info to the wrong person or not communicating in line with my manager's expectations."
The Lesson: Be Systematic
Experience has taught Mr. Pilotelle how to build better systems—including a framework for when to escalate certain issues. "If taking on that project today, I would develop a clear but simple communication plan that I'd get all stakeholders to agree on," he says. Today, Mr. Pilotelle manages all stakeholders' requirements in a register, tracking the status of each and adding new requirements as the project moves forward. He also communicates with his manager more strategically. "I've learned that a project can't be successful if the communication is not managed well and if stakeholders' expectations are not carefully taken care of." PM
The Art of Admitting a Mistake
The first step to correcting an error is to acknowledge it. Project professionals share their hard-won insights on how to handle the situation well.
▪ Act Fast: Early on in his career, Alexis Pilotelle, PMP, project manager, Cavotec, Christchurch, New Zealand, accidentally sent a confidential piece of project information to a client. "The email had commercial data in it that the client was not meant to see," he says. After unsuccessfully trying to retrieve the email, he immediately called the account manager and apologized for the mistake. "We worked together to prepare our communication to the client, which I sent with an apology about the mistake." The client appreciated the fast follow-up and agreed to delete the email.
▪ Be Clear: Being vague about exactly what happened will only stir up confusion and distrust, says Pamela Young, PMI-RMP, PMP, customer success director, Oracle, New York, New York, USA. "Approach the conversation assertively and be completely clear," she says. "People will appreciate that and remember that you've made amends."
▪ Focus on the Fix: Roberto Tamai, program manager, European Southern Observatory, Garching, Germany, recalls a situation in which a project announcement was published online with one team member left out of the acknowledgements. That person complained, and though Mr. Tamai wasn't personally responsible for reviewing the text, he apologized and worked to remedy the oversight. The person who had originally written the announcement appreciated that Mr. Tamai focused on correcting the error rather than placing blame, and they adjusted the workflow so Mr. Tamai could review all future announcements. "Take ownership even if there may be negative consequences for you," he says. "In the long term, you will be appreciated by your colleagues, and you will grow."
▪ Capture the Lessons Learned: Errors are an opportunity for growth—but the learning shouldn't be limited only to the person who slipped up, says Darpana Vallabh, PMP, program manager, support project management office, First National Bank, Johannesburg, South Africa. "Once you've worked through the error and the solution, note the experience in the project's lessons learned, so future teams can benefit."
Early Words of Wisdom
Early mistakes aren't the only memories that stand out. Project professionals share the best advice they received at the start of their careers—and the impact it's had since.
BUILD BUY-IN
"A project management office director told me to always secure buy-in in advance of meetings, not during them. By obtaining support before the start of important decision-making meetings, a project manager has a much greater chance of controlling the outcome."

—Veronica Lum Kok Yin, PMP, director of project management, Iqvia, Singapore
LEARN TO LEAD
"One of my managers told me to work on my soft skills, and especially my leadership skills, which I was badly missing at the beginning of my career. My manager put me on a leadership training program. I've practiced what I learned there for years, and that training has made a real difference in my projects. I lead in a more relaxed and efficient way."

—Alexis Pilotelle, PMP, project manager, Cavotec, Christ-church, New Zealand
PURSUE PRINCIPLES OVER PERFECTION
"I once had a general manager advise that progress is better than perfection. It's good to strive for 100 percent perfection, but some things don't need to be. You can't get to 100 percent without some basics: a good problem statement, a clear understanding of what is in scope and out of scope, and strong guiding principles your team agrees to at project kickoff. If you don't see these artifacts on your project, make them. At worst, it will be redundant. At best you've laid a strong foundation for success for your project team."

—Kathryn Rutkowski, PMP, senior program manager, Atlassian, Sydney, Australia
SEEK HELP
"I'm grateful someone told me to absolutely get a mentor. They can help identify your positives and negatives, and when you make a mistake, they are someone you can go to for advice without fear of retribution. I always tell newer project managers: Find someone who has been around the block."

—Pamela Young, PMI-RMP, PMP, customer success director, Oracle, New York, New York, USA