The collapse of a prefabricated bridge in March in Miami, Florida, USA killed six people and made national headlines. It also reignited a discussion of whether modular makes sense in large-scale construction projects.
But for many project managers, that failed project was an outlier—not the norm, says Tom Hardiman, executive director of the Modular Building Institute, Charlottesville, Virginia, USA.
A modular building process allows elements of a construction project to be built in a controlled factory environment by experienced teams that each handle different specialized tasks. It shortens timelines by allowing concurrent construction of multiple floors even before the foundation is laid, and it reduces safety risks by moving most of the work to the factory ground floor. "Team members aren't hanging off the ninth story of a multifamily building in inclement weather," Mr. Hardiman says.
As a concept, modular construction is nothing new: Sears, Roebuck and Co. sold more than 70,000 ready-to-assemble home kits in the U.S. during the first half of the 20th century. But until recently, its adoption on large-scale construction projects was slow. That's changing as more big projects prove the budget- and schedule-shaving appeal of modular construction.
For instance, Marriott International, which announced plans to use modular construction on roughly 13 percent of its North American hotel projects, completed the build of a California location two months ahead of schedule, thanks to its modular design. And Polcom is now building the largest-ever modular design—a 47-story hotel built in Poland and shipped to and assembled in London, England—with a £120 million budget and a deadline of 2020.
In the United Kingdom, the off-site market is projected to grow at an annual rate of up to 50 percent over the next five years, according to HTA Design. In the United States, the proportion of new commercial construction that is modular increased from 2 percent to 3.2 percent in the last two years.
"Project teams are saying 'How can we do more assemblies and subassemblies off-site so we can log fewer labor hours and improve project scheduling?'" Sue Klawans, senior vice president and director of operational excellence and planning at Gilbane in Providence, Rhode Island, USA, told Construction Dive.
At the Ready
HTA Design recently completed a 12-month project to build the tallest modular structure in Europe, known as the Apex House. The project came in on time and on budget—a fact partner Rory Bergin attributes to working with a consistent team on multiple projects.
"This was our fourth project with the same construction team, and it demonstrates that an integrated approach to projects where the same teams work together and can improve and innovate together is a better approach than traditional construction," he says.
Being able to cherry-pick partners—rather than rely only on the local labor market—is especially appealing in light of the skilled talent shortage many organizations face. Last year, Turner Construction Co. reported construction activity was at 2007 levels but with 100,000 fewer skilled workers. That labor shortage can threaten project schedules and budgets on traditional projects, but off-site construction provides more flexibility to look for the necessary labor.
"We have a factory full of skilled workers who have been with us for many years. We don't have a slow- or off-season, since we send products to multiple markets and stay busy all year long," says Charles Myrick, project manager at Guerdon Modular Buildings, Boise, Idaho, USA.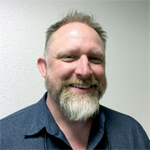 —Charles Myrick, Guerdon Modular Buildings, Boise, Idaho, USA
Clear and Consistent
At the same time, project managers must carefully manage logistics to ensure that parts built in a factory potentially far from the construction site arrive just in time for assembly. "Assemblies fabricated off-site are only valuable if they get to site and fit into the project seamlessly. The cost of rework on-site totally eliminates any efficiencies gained by prefabrication," says Adam Gerber, vice president of product management at FullStack Modular, New York, New York, USA.
Some organizations are addressing that need for oversight head-on, stationing assistant project managers or inspectors on the factory floor during the fabrication process. Others, such as Turner Construction and Gilbane, have dedicated teams of more experienced project managers overseeing off-site projects.
"You are essentially managing two projects at different locations at the same time," Mr. Hardiman says. That's not without project risks—but modular proponents say the approach can also bring big rewards. —Ambreen Ali