The United States government is about to embark on one of its highest-stakes IT projects ever—the nation's first digital census. Households will complete online surveys, and field workers will travel door-to-door to record information via smartphones rather than clipboards. The goal is to achieve a more inclusive and efficient population count.
Obtaining a precise count of the roughly 330 million U.S. residents will determine the distribution of roughly US$800 billion in federal funding for services such as education and healthcare each year for the next decade. The data also will be used to determine how many seats each state gets in the House of Representatives and how many electors each state has to formally select a president.
With so much riding on an accurate count, the switch to digital means project teams must plan for a new onslaught of critical risks that could taint results, including low participation and cybersecurity threats.
"To combat these challenges, the Census Bureau has an extensive partnership and communications campaign to ensure the importance of the census is understood and that respondents appreciate the protection of their data," says Deborah Stempowski, PMP, chief, decennial census management division, U.S. Census Bureau, Baltimore, Maryland, USA.
Surveying Risk
Transitioning to a virtual head count requires major changes to how fieldwork is resourced and executed, as well as the behind-the-scenes mechanics. For instance, in the past the bureau hired hundreds of thousands of temporary workers to work remotely to confirm or update every single residential address. For the 2020 census, the bureau for the first time has accomplished much of that work in its own offices rather than on the streets, by using innovations such as geographic information systems and aerial imagery to update the address list instead of walking the 11 million census blocks in the nation and cross-referencing public and private sector databases to identify vacant housing units.
"Technology offers the promise of faster and less costly data collection, but it also brings a lot of risks, both real and perceived," says Terri Ann Lowenthal, former staff director of the U.S. House of Representatives' census oversight subcommittee, Stamford, Connecticut, USA. For example, under the guise of the census, phishing emails or fake websites might seek to collect personal information that actual field workers never ask for, such as Social Security or bank account numbers.

—Terri Ann Lowenthal, formerly of the U.S. House of Representatives' census oversight subcommittee, Stamford, Connecticut, USA
Helping people recognize census fraud has been part of the agency's high-priority efforts to secure public buy-in. To spread the message, the Census Bureau has used conventional advertising, social media and partnerships at the regional and national level. Those efforts include tailoring engagement via diverse groups ranging from the Department of Homeland Security to Facebook and Twitter. The ultimate goal, Ms. Stempowski says, is to deliver the right messages to the right audiences at the right time. By breaking down tasks and target audiences, the team aims to "develop messaging that will most resonate with each group, purchase media by group in the appropriate channels and monitor performance by segment during campaign execution," she says.
Trial and Error
Budget issues have complicated the bureau's efforts. While the annual census budget typically increases in advance of each decennial count, it remained mostly flat from 2014 to 2017. That created additional pressure points when, for instance, the new IT system cost 40 percent more than originally estimated, Ms. Lowenthal says. "The problem lay not with going over budget but with a poorly developed budget," she says.
In turn, the census team has had to reduce or cancel the scope of field tests. For instance, the agency had to cut end-to-end tests of its roughly 50 new IT systems from three tests to just one. That one test took place last year in the state of Rhode Island. Among other things, the team placed kiosks in public locations, such as a post office, for people without day-to-day internet access.
The tight budget meant the agency hired only two-thirds of the trial workers it had planned for. It also had to eliminate a campaign to promote the trial run. As a result, three weeks into the trial, only one person had participated in a system test at a public library. Local elected officials expressed concerns about how underfunded trials would impact the final count, with one mayor describing the test as "gross incompetence."
"Because of funding constraints on the planning phase, there are concerns that the bureau has not been able to fully test and evaluate the soundness of all its IT systems," Ms. Lowenthal says.
In response, project leaders and teams have embraced a more agile mindset to take surprises in stride and adjust the scope when necessary. For example, the limited testing and usage led the Census Bureau to modify its plans for collecting data in 2020—including getting rid of self-response kiosks. That meant it could focus on digital survey methods that the team has had more time to validate.
"For any census, we must plan for possible late design changes," Ms. Stempowski says. "This decade we have communicated implications of changes and positioned ourselves for maximum flexibility." —Novid Parsi
Mixed Results
Executing unprecedented digital census projects requires countries to adapt to address new challenges.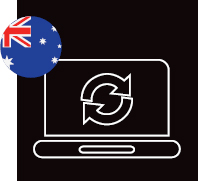 AUSTRALIA
Census year: 2016 Problems ranged from minor cybersecurity attacks to the system going offline for 40 hours at one point. Critics blamed a limited tender process and a lack of proper testing by developer IBM. In 2019, the Australian Bureau of Statistics switched gears, hiring PwC to build and operate the platform for the next census using Amazon Web Services.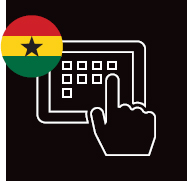 GHANA
Census year: 2020 The team conducted trial runs, with field workers recording residents' data on tablets. But as of mid-2019, Ghana had yet to find the funding for 60,000 tablets it will need to complete the census. It plans to secure funds from other African countries that already have conducted their own digital counts.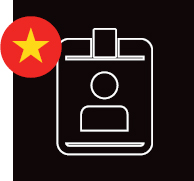 VIETNAM
Census year: 2019 More than 122,000 field workers successfully used tablets and smartphones to gather data from 94 million residents. Vietnam owes at least some of that success to thorough planning: With the support of the United Nations Population Fund, the team began training its field workers two years in advance.