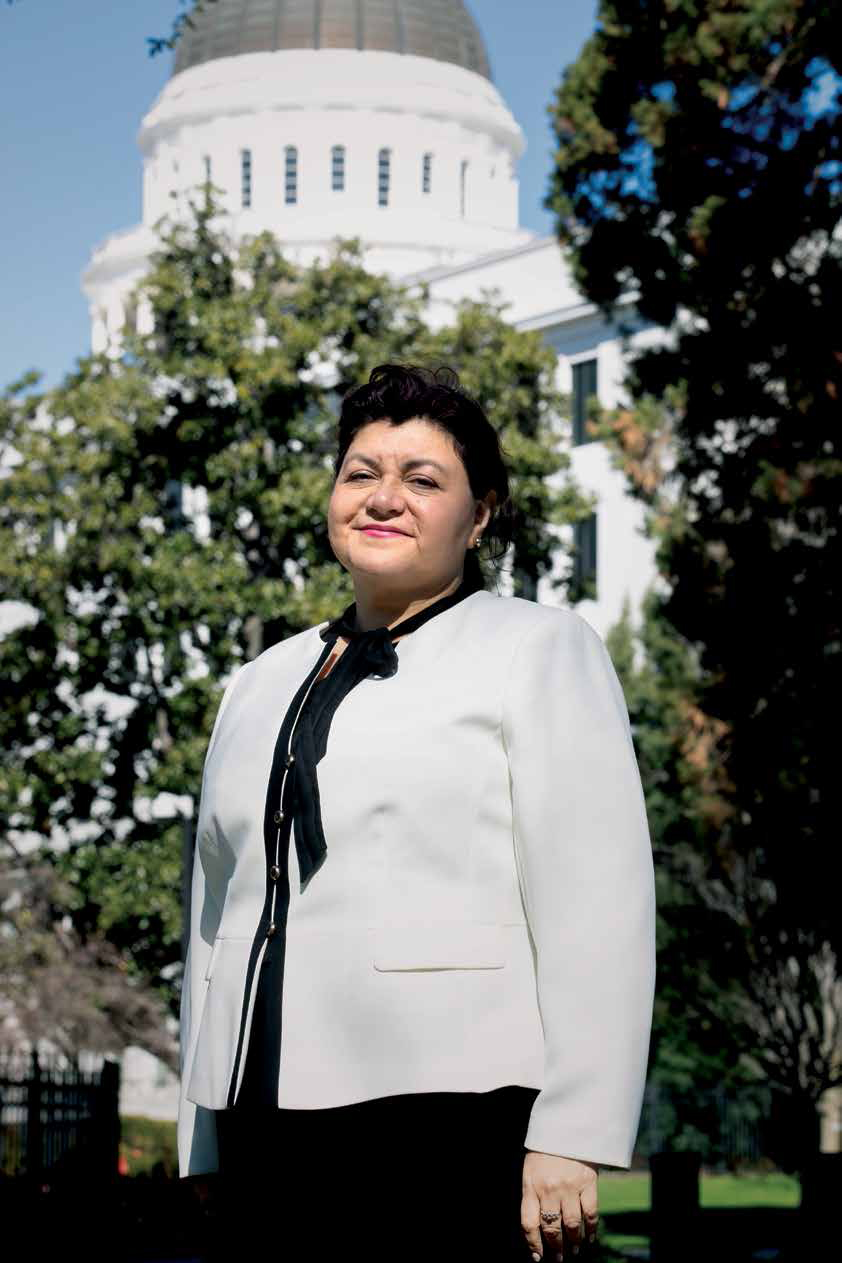 When one of her organizations launched a massive digital project to refresh a consumer-facing application, Jessica Janko, PMP, thought she had a firm grip on the expectations of both project sponsors. But she overlooked a critical reality: One of the sponsors had never filled that role before. That inexperience blurred the boundaries between the responsibilities of the sponsor and project manager.
"We caught it early and were able to correct the issues by re-outlining the project and explaining to the sponsor that we had a project plan," says Ms. Janko, IT manager, information security office, Enterprise Holdings, St. Louis, Missouri, USA.
But dealing with an unprepared first-time sponsor still impacted the project timeline—something that could have been avoided with clearer communication at the outset. Now, Ms. Janko is sure to walk sponsors who are new to the role through expectations and responsibilities at the start of the project.
A lack of understanding with any sponsor can create problems. Four in 10 underperforming organizations say inadequate sponsor support is a major cause of project failure, according to the 2018 PMI Pulse of the Profession® report. Those challenges can be amplified when project professionals are paired with rookie sponsors.
"The common things sponsors are worried about—timeline and budgets—are much more of a concern to them when a sponsor is supporting a project for the first time," Ms. Janko says. "It's important not to assume they know exactly how a project operates. We do this every day, but it's all new to them."

—Jessica Janko, PMP, Enterprise Holdings, St. Louis, Missouri, USA
Here are tactics for overcoming four common challenges project managers encounter when working with first-time sponsors.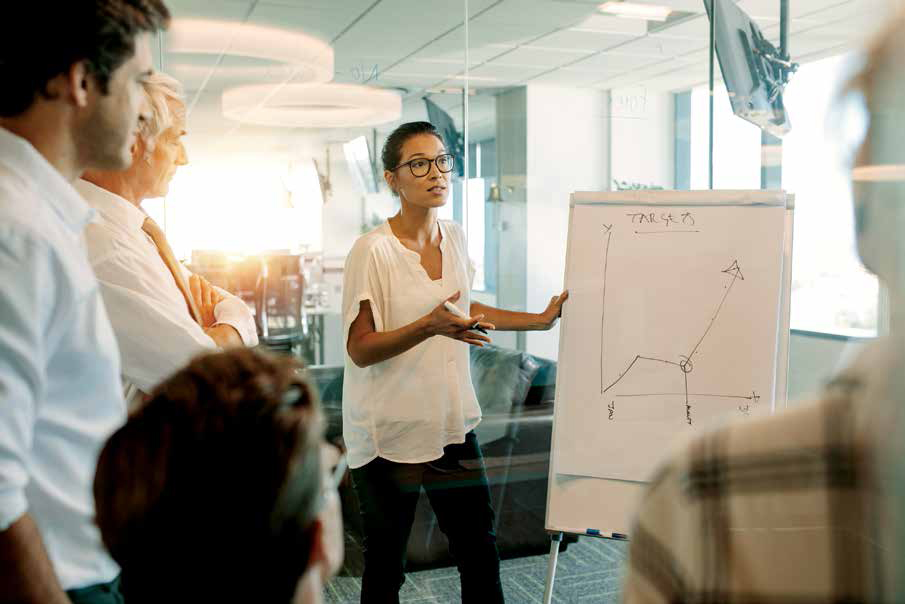 GETTY IMAGES
Challenge: Unrealistic Expectations
Even executives with years of project sponsorship under their belts might sometimes bring outsized ambitions to a project. But for first-time sponsors, the risk is more dramatic. "They usually have an idealistic image of the project's complexity or potential roadblocks," says Sahar Kanani, PMP, head of portfolio/program management, application programming interfaces management business unit, CA Technologies, Vancouver, British Columbia, Canada. "This can make them very impatient, especially if the path from planning to results is long." An inexperienced sponsor might be more likely to fall victim to optimism bias and to minimize setbacks or items on the risk register.
Solution: Supplement Dialogue With Data
It'll take more than one conversation to right-size a sponsor's outlook. Time, effort and perseverance are required to transform expectations from idealistic to realistic, Ms. Kanani says. And when project managers push back, they need supporting evidence so they're not dismissed as pessimists rather than experienced professionals. Have plenty of data in hand before the start of any difficult conversation, because "facts speak louder than anything," she says.
Are there lessons learned from similar projects that show how realized risks impacted the schedule or budget? What data points and expert input helped inform the project estimation? "All restraints can be presented by data as long as they are organized properly and support your case," she says.

—Sahar Kanani, PMP, CA Technologies, Vancouver, British Columbia, Canada
When Ms. Kanani took over a project to migrate and map national telecom data, the project was already more than a year past its initial completion date. Her first task was to find a way to present results to the first-time sponsor in a way that gave a more realistic view of progress. So she broke the scope into smaller regions so the sponsor could see results more frequently and in smaller increments.
"The key in this case was to change the approach on how to slice the scope," says Ms. Kanani. "Vertical slicing of the scope provided more frequent demonstrations and a smaller set of results—which was solid and tangible proof of how the project was progressing at smaller yet more frequent increments."
Challenge: Blurred Boundaries
The first meeting is much more than a meet-and-greet. It's a prime opportunity to clearly establish for a rookie sponsor what the role of a sponsor is. First-time sponsors are likely to come into this initial meeting with plenty of questions, so it's critical that they leave it with confidence and clarity. A lack of defined roles can lead to miscommunication and other challenges later in the project.
"The importance of this meeting can't be overstated, especially if you come onto the project while it is in midflight or if you change sponsors during the course of the project," says Corinna Martinez, PMP, senior project and program manager, Delegata, Sacramento, California, USA.
Solution: Define Things Upfront
Early meetings can establish a protocol between the sponsor and project manager for making project-related decisions. Even when Ms. Janko has worked with the same individual in the stakeholder role before, she makes it a priority to go over the differences between stakeholder and sponsor responsibilities.
"When I'm working with a first-time sponsor, I make it a priority to sit down with them and outline expectations at the beginning—including when and how I'll communicate with them," she says. "This is really key to helping the project go smoothly."
First-time sponsors often can benefit from ongoing one-on-one meetings as well, says Miguel Alastre, PMP, senior project manager, Practia Global, Buenos Aires, Argentina. "Establish one-on-one meetings as frequently as possible," he says. "These meetings allow project managers to establish rapport, assess nonverbal signs, provide guidance concerning project performance metrics and maintain a big-picture focus."

—Miguel Alastre, PMP, Practia Global, Buenos Aires, Argentina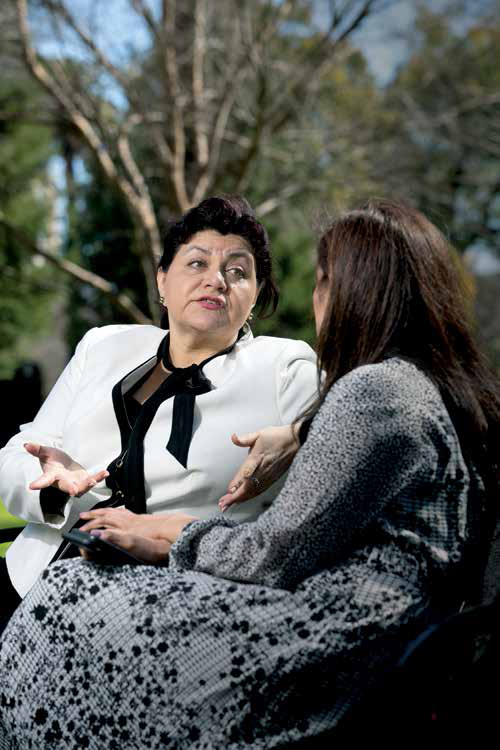 Challenge: Shape-Shifting Scope
Sponsors who are new to the role might not have a clear understanding of the limits of the project scope. While sponsor enthusiasm is welcome, of course, it can be difficult to keep the parameters of the project firm when the sponsor is determined to push them. Such challenges can test a project manager's perseverance and patience.
Solution: Call in the Experts
Adjusting a sponsor's expectations can be a delicate task that should be tailored to that person's traits. But seeking third-party assistance can help avoid confrontation over scope. When Andreas Madjari, PMP, worked on a €1.5 million financial services compliance project, he found the sponsor was set on widening the scope. "The project was aimed at ensuring regulatory compliance, yet the sponsor also wanted to create additional business capabilities at the same time," says Mr. Madjari, project management governance specialist, Erste Group Bank AG, Vienna, Austria. "Despite the fact that proper analysis showed there was no synergy, the sponsor tried several times to change the scope of the project."
Instead of trying to control the sponsor's behavior or diving into conflict, Mr. Madjari connected the sponsor with relevant subject matter experts who explained the strategic importance of the defined scope to the sponsor. Providing this information helped keep the project on track and refocused the sponsor's energy.
"Thanks to bringing the right experts together, we could pinpoint the compliance-related needs and find a very efficient and sustainable way for implementation that helped even with upcoming adaptations of the regulation," he says.

—Andreas Madjari, PMP, Erste Group Bank AG, Vienna, Austria
Challenge: Quality of Connection
Good communication is a no-brainer. But keeping sponsors in the loop is even more important when they're new to the project environment. "Constant communication is required to keep the relationship with the sponsor on an even footing," says Ms. Martinez. "Your number-one task with first-time sponsors should be to keep the lines of communications open and honest."
—Corinna Martinez, PMP, Delegata, Sacramento, California, USA
But how project professionals communicate with a sponsor can be just as important as how frequently they do it. Decision-making problems can percolate throughout the project if information isn't shared in a way that makes sense to a first-time sponsor.
Solution: Emphasize Organization
When Mr. Madjari took over a troubled project with a first-time sponsor, he quickly realized that many of the project woes could be traced back to murky communication from the previous team. So he immediately made transparency a priority and concentrated on delivering concise information and clear options for action to the sponsor.
"With the right information available, the sponsor became very engaged in the project and started to remove the management-level impediments," he says. "This resulted in recovery of the project and eventually a delivery of the expected results." As a bonus, the improved communication boosted team morale, which had been impacted by conflicts during the project.
Adapting communication styles to the first-time sponsor's preferred method can facilitate more transparency. Even something as simple as adjusting meeting times can improve communication with a first-time sponsor. "Morning folks do not appreciate last-minute end-of-day updates that go over time. Afternoon folks do not want to find you parked out at their office when they first arrive and have not had their coffee yet," says Ms. Martinez.
Ms. Kanani often makes sure to book a meeting room with a whiteboard when it comes time to update her sponsors. The board gives her the opportunity to sketch out a high-level overview, and as more questions arise, she dives deeper into the aspects her sponsors are curious about. If the sponsors aren't on-site, Ms. Kanani finds that online virtual whiteboards do the trick, too.
For Ms. Martinez, the secret is simple: "Pick the right time and the right mode, and craft the right message to keep your sponsor engaged and coming to you for more information." PM
Forging a Shared Vision
Staying on the same page with the sponsor is never easy—regardless of that person's experience. Here's how project managers can build and maintain a strong relationship with all project sponsors.
Stay honest and earnest
"I find building trust and establishing rapport is an investment that goes a long way and has a high return. Avoid surprises at any cost. If there is a high-impact problem or roadblock, let them know immediately."
—Sahar Kanani, PMP, head of portfolio/ program management, API management business unit, CA Technologies, Vancouver, British Columbia, Canada
Be a voice of reason
"Communicate in a respectful manner so that the sponsor does not feel that you are talking down to them. Treat them as if you were mentoring them, while acknowledging their position within the organization and their other responsibilities."
—Corinna Martinez, PMP, senior project and program manager, Delegata, Sacramento, California, USA
Learn the language
"Learn the basic language of the business from the sponsor's perspective so you'll be able to convey messages in an understandable way. Understand the decision-making process in the operational line of the business and support the sponsor with a strong basis for decision making."
—Andreas Madjari, PMP, project management governance specialist, Erste Group Bank AG, Vienna, Austria