PMO
PROFILE
Established: 2011
Size: 62 full-time employees
Annual budget: US$16 million
Average divisional portfolio value: US$150 million
Number of projects managed: 280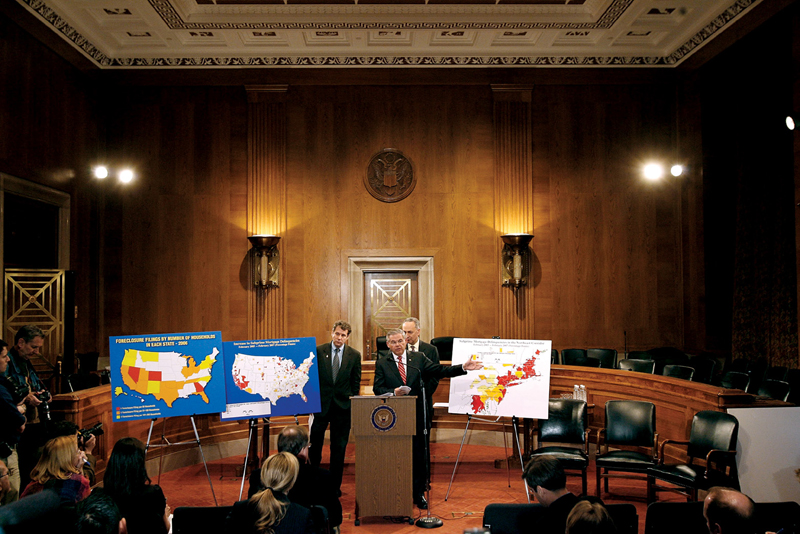 PHOTO BY CHIP SOMODEVILLA/GETTY IMAGES
U.S. senators release a committee report on the economic impact of the subprime mortgage crisis.
As a pillar of the U.S. housing market, the Federal National Mortgage Association—or Fannie Mae—knows that owning a home is about more than having a place to live. It's also an opportunity to make a sound financial investment. For more than 80 years, the government-sponsored organization has been a leading source of financing for the country's home lenders, creating access to affordable credit for buyers across the nation.
But after the housing market crash of 2008, home-ownership in the United States saw a major decline.
"Being able to provide access to affordable homes takes a lot of people working on a lot of things, and something has to actually bring it all together," says Kimberly Johnson, executive vice president and COO, Fannie Mae, Washington, D.C., USA. "So many of the big projects that we undertake require an enormous amount of coordination, prioritization and project management."
To hasten the transformation and ensure Fannie Mae's success, the organization's leaders in 2012 elevated the existing project management office to an enterprise project management office (EPMO). Since then, the EPMO has become a central authority to influence decision making amid a governance and delivery transformation.
Guided by the EPMO, Fannie Mae established a sweeping agile transition that purged waste and inefficiencies—and found ways to strike a balance between mitigating risks and accelerating innovation. By reporting directly to the board and senior leadership, the EPMO provides the type of real-time information that drives the right outcomes, and it's better prepared to respond to demanding regulations.
"The EPMO team is really focused on making sure that the enterprise is delivering on its mission. We help to identify the trade-offs and the alternatives when decisions are being made. And we help the leadership recognize the outcomes of those decisions," says Joyce Walsh, vice president, EPMO, Fannie Mae. "Ultimately, this places more families in homes, and we couldn't be more proud of that."
Driven to build a sustainable and more customer-centric model, the EPMO has had an immense impact. It has 62 officers, directors and staff broken into four teams, each of which is focused on continuously maturing project and program governance and linking project delivery to strategic goals.
AGILE RECKONING
With 1 out of every 3 mortgages in the United States linked to Fannie Mae, the organization had a responsibility to evolve by developing a high-tech mortgage system that's faster, less expensive and easy to navigate for lenders—and, by extension, for borrowers. For instance, Fannie Mae recently rolled out a chatbot to help lenders understand the rules governing the highly regulated mortgage market. "Ask Poli" pulls from thousands of pages of dense policy material to answer questions in plain English.
But when the urgent tech overhaul began, Fannie Mae's teams were locked in rigid processes and workflows. Sticking with a waterfall delivery approach resulted in massive, multiyear projects that were frequently delivered late or with reduced scope. By switching to agile, Fannie Mae was able to more efficiently digitize its mortgage marketplace and back-office system, says Amilda Gjecovi, vice president of portfolio integration, EPMO, Fannie Mae.
"It used to be that to deliver a project you needed nine months, and then you had to wait for years to receive the benefits. Now, those delivery cycles are 60 days, and you get the incremental return and the benefits and the metrics so much faster, and you see the impact so quickly," Ms. Gjecovi says.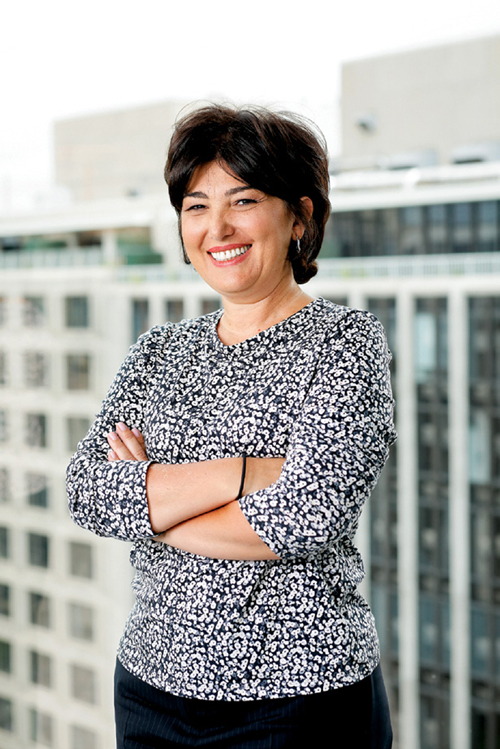 —Amilda Gjecovi, Fannie Mae
The EPMO takes a blanket approach to supporting the agile transition. Training, recruiting and career development strategies help project managers build and maintain critical skills. The EPMO also provides external refresher training and presentations regularly to "make sure that project managers across the organization are skilled and knowledgeable about best practices in the industry," Ms. Walsh says. "Fannie Mae is committed to professional development, and the EPMO loves being part of that journey."
The EPMO continues to support a dedicated design-thinking framework that requires teams to engage customers to help fine-tune new product development. The EPMO backs product-specific teams that stay with development from inception to market—focused on capturing and implementing customer feedback throughout. The customer-centric shift "was the first case of truly embracing this agile transformation," Ms. Gjecovi says. "We realized that we have a tremendous potential to help our customer bring this idea home, but it required us to change ourselves as well."
Today, 92 percent of Fannie Mae's projects use agile, and its project teams have increased release deployments by 127 percent while reducing incidents and problems by more than 60 percent.
"The quality and the speed of delivery is just really remarkable," Ms. Walsh says.
CHANGE OF PACE
The about-face to agile has had a huge payoff on signature initiatives in the past decade. Most notably, Fannie Mae partnered with the Federal Home Loan Mortgage Corp. and Federal Housing Finance Authority to complete a government-mandated common loan securitization platform (CSP) that's leveraged to securitize loans for the government-sponsored enterprises and other industry participants. This effort involved reengineering many internal applications supporting the loan securitization process.
"Far and away the biggest success that our EPMO has had has been the delivery of the common securitization platform," says Ms. Johnson.
The high-stakes conversion involved moving US$5 trillion in assets from independent securities platforms to a shared solution, Ms. Walsh says. "It's one of the largest transformations in the industry, and it needed to be flawless because of the risk involved."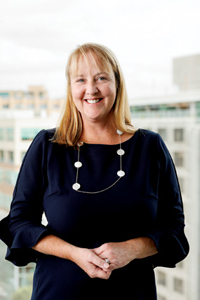 —Joyce Walsh, Fannie Mae, Washington, D.C., USA
Throughout the project, the EPMO had to keep hundreds of stakeholders in the loop on progress and how risks were mitigated along the way. The industry-changing initiative, which was completed in June, has provided more liquidity to the mortgage market and ultimately helps more people achieve their dream of owning a home.
"We realize the responsibility and the huge opportunity we have to drive positive change for everyone in the ecosystem," Ms. Gjecovi says. "So in the EPMO we work very hard to make that possible."
EXECUTIVE PRIVILEGE
The EPMO also must set strategic boundaries to ensure agile ambition doesn't overtake the need to achieve the most effective outcomes, Ms. Walsh says. "There's so many things that we want to do, and technology has advanced in such a way that we're able to do more … to deliver more faster," she says. "Now the biggest challenge is what to do first, and how to prioritize and synchronize all those activities."
Because it reports to the C-suite, the EPMO helps make sure projects are strategically aligned and that investments are made in the right areas, as efficiently as possible. One way it achieves this is by providing a centralized source of real-time data that executives and project leaders can use to make fast, informed decisions. The agile EPMO then shifts resources accordingly.
The EPMO has created "a whole new lens into the way we deliver projects," says Ms. Johnson. The new framework is "making sure things that we do actually achieve the corporate objectives."
Many EPMO team members serve as liaisons between program teams and stakeholders, helping them transition from proactively measuring whether project milestones were met to preemptively scrutinizing project processes and decision making to ensure every investment delivers value to the organization. The EPMO even created a "why" dashboard for executives that tests their assumptions about the value a project will deliver and examines the costs of each opportunity, Ms. Johnson says.
"The EPMO reminds all of the business sponsors about the outcome-based objectives of each initiative," Ms. Walsh says. "By focusing on what we're trying to achieve from the investment, and really being outcomes-based, it drives the right investments or activities along the way."
Having strong C-suite backing helps the EPMO prioritize projects that help increase safety and soundness for customers and build new capabilities for Fannie Mae and the industry, Ms. Gjecovi says. "We embarked on this journey because we believe a safer, cheaper, faster mortgage system will ultimately lead to reliable and affordable credit," she says. "To this day, we continue to make sure that every project is aligned and supports the strategic plan and the corporate objectives."
The EPMO is an essential force that participates in strategic decision making, has a direct line of accountability to the board of directors and executive management, and is a voting member in 25 executive steering councils. And with more than 400 different metrics to gauge project performance, the EPMO's benefits are clear. By introducing automated tools and eliminating duplicative processes, the EPMO has saved up to US$1.25 million. And in the past three years alone, it has increased speed, frequency and quality of delivery by 200 percent.
But those impressive benchmarks are just the start of the EPMO's digital journey. Going forward, the EPMO will focus on maturing the organization's agile approaches while creating clearer lines of communication with stakeholders, so it can rapidly respond to risks and changing market demands, Ms. Johnson says.
"Our EPMO has been invaluable in putting together the whole story so executives like me have the opportunity to make those decisions and adjustments in real time. It has been an amazing journey." PM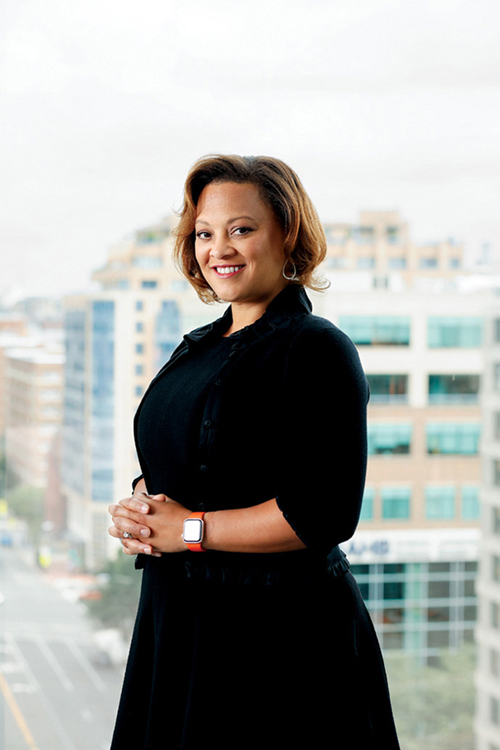 —Kimberly Johnson, Fannie Mae
Lights, Camera, Action!
Check out behind-the-scenes videos of this year's PMO of the Year Award winner and finalists on PMI's YouTube channel.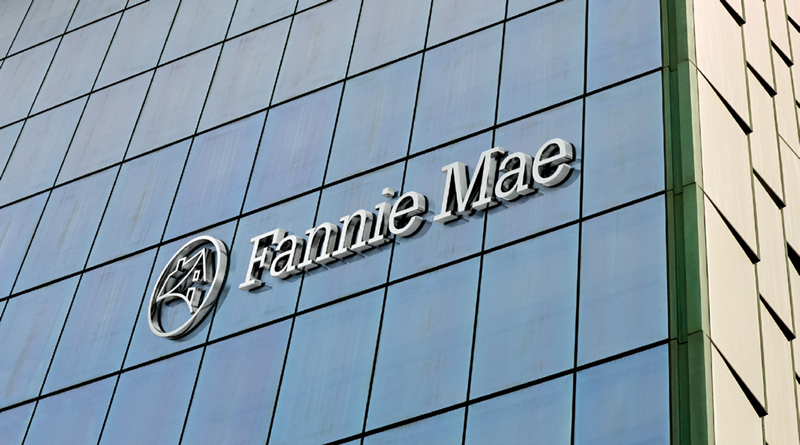 PHOTO COURTESY OF FANNIE MAE
Strategic Focus
Fannie Mae's enterprise project management office is broken into four teams, each of which manages key strategic goals for the organization.
Portfolio integration
Partners with strategic initiative teams to identify, analyze and govern complex interactions and interdependencies across the portfolio.
Enterprise services
Analyzes and reports cross-initiative dependencies, risks and issues that support planning and collaboration.
Project management center of excellence
Promotes program and project management best practices including standards, tools, guidelines and training.
Program execution services
Provides change delivery management for key initiatives.
Delivery Edge
By shifting to agile approaches, Fannie Mae's enterprise project management office (EPMO) has increased project activities and improved outcomes: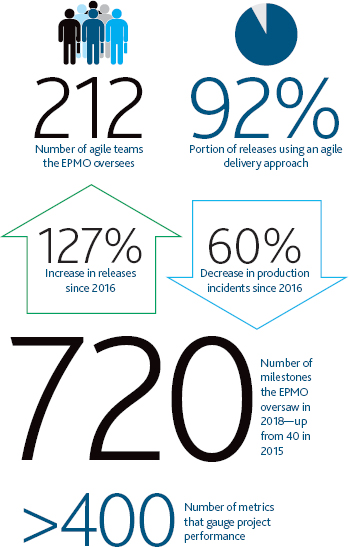 Source: Fannie Mae